Are people asking you to work for free? Here's 3 alternatives you should try
I'm a firm believer that many business deals are completed without ever processing an invoice. In the growing world of entrepreneurship and freelancing, it's important to remain creative as you grow your business.
I'll never forget one of the best pieces of advice I received from former label head of Motown Gospel and 40-year industry veteran, Ken Pennell. Ken noticed my interest in people, organizations, and processes. One day, he pulled me into his office to randomly discuss forecasting numbers for an artist. As a digital marketer, I had no business knowing what the forecasting numbers were outside of my department. But, I believe Ken always wanted to sew into the up and coming generation.
After handing me a spreadsheet and asking me my thoughts, he said "V.Darby, you have to be careful doing your mechanics. If you don't do this right, you can lose money on every album you sell."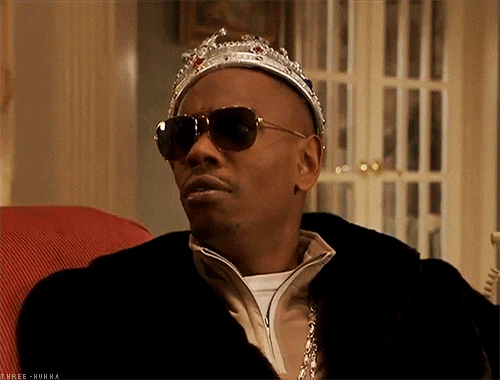 He continued, "If you have too many people that get credits on the album and you don't price it right, you'll wind up paying out more than you're bringing in."
We discussed a few more items and I continued to ask questions about pricing, learning in real time the delicate balance between revenue and expenses.
Is the price really right?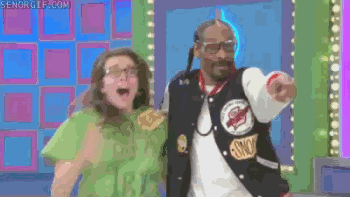 When I speak with creative business owners in my one-on-one clarity sessions, I notice that many are discounting their services past their break even point. There's not enough profit margin within their business, and it literally squeezes the life out of their creativity because they begin creating from a place of lack rather than with an abundance mindset.
Because of these low margins, they are not getting the profit they desire – which leads them to think they're not "selling enough."
[irp posts="1635″ name="Hit a marketing roadblock in your business? Ask yourself these 4 questions to get unstuck"]
"But I have to get my name out there," many share with me, "I'm doing this free project because of the exposure."
While I'm all for the favors and passion projects, but you must have money fueling your dream in order to make it thrive. Although boosting sales may seem like the move, first look to see if you're even charging enough for your product or service (based upon your costs and the market you're in).
Secondly, look at your expenses to see where you can cut.
Lastly, if you've been in business a couple of years and it still costs you to offer a free service, here's three alternatives you may want to try:
1. Barter (trade) for what you need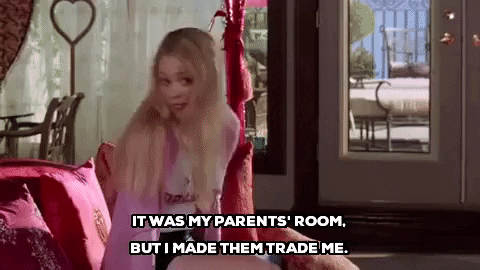 Money is not the only medium you can use to get the goods/services you need. When the situation is right, try bartering (or trading). Let me be clear – this doesn't mean always try to get out of paying people what they deserve. But, if both people are in need of something each person has to offer, consider trading an abbreviated version of your service/product that would still add value to the receiver.
The Win-Win:
I once worked with a graphic designer who wanted a one-on-one clarity call, but couldn't afford my rate. However, I was such a fan of her design work and clean designs. Because of this, I offered her an opportunity to make graphics for a passion project I was working on in exchange for a clarity call. She happily jumped at the opportunity. We worked out what amount of goods was equivalent to the price of my session. Three weeks later, she had clarity within her business and I had beautiful social media content. After we wrapped, I sent her an abbreviated recommendations sheet, rather than the full list of what I send my paying clients. It was a win-win.
[irp posts="1507″ name="Don't ask anyone to meet for coffee unless you've done these 3 things"]
2. Offer A Limited-Time Coupon or Giveaway
Now, this one works well for service based business if you can keep up with it. Instead of completing a photography, vocal training, or exercise session for free or for "exposure," offer the client a limited time coupon for a discounted session to include in a silent auction or a raffle. The most valuable asset you will ever have (besides Jesus!) is time. If someone wants you to dedicate an hour or two for a free session, think of alternative ways that you can still add value without suffering the costs. I say make it a "limited time" because if someone has a coupon you offered 3 years ago, before you raised your prices, then you still have to honor it. Do you best to get the discounted customers in, create a valuable experience for them, and make them repeat customers. That's how you make "exposure" work for you.
The Win-Win:
One time, I bought 2 tickets to a non-profit event and encouraged the client to do a giveaway on social media. I wasn't going to make it to the actual event, but still wanted to support. This allowed me to get a tax write-off and a donation shout out. The client got more ticket sales. Again, it's a win-win.
3. Purchase swag (that people actually like or need)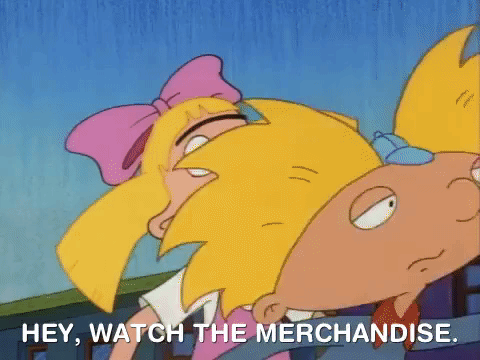 This one is for my product based businesses who have items that they can give away. Now, don't go giving away your high ticket items! Consider your inventory. Also ask yourself if there is something you can purchase, put your logo on it, and give it away. Items like cups and pens can be used at multiple events, so don't be afraid to make a one time swag investment. Distribute as needed to people who ask you to "sponsor" an event or work for free.
It's your job to know your worth:
The best part about being an entrepreneur is being able to think outside the box. People want their problems to be solved and if they're coming to you, it's because they believe you can solve them. There's nothing wrong with donating your time, energy, or resources – but you can't pour from an empty cup (or an empty bank account).
Simply stating, "Unfortunately I can't afford to perform this service for free, but I would love to offer these alternatives!" will save you from regret later.
[Tweet "I just read @vannesiadarby's latest blog post about knowing your worth. You should check it out."]
Make sure your business is balanced before you feed your ego trying to fulfill a need. Know that people will pay top dollar for your premium products and services if they are of premium quality. Get comfortable knowing your worth.
Always speak life,
Vannesia