Add accountability to your Christmas list
I have to be honest, this time of the year has always been my favorite. Not just because of all the Christmas party invitations or because of the festive decorations, but because it is a time when everyone around me has all their clocks synchronized to disrupt their normally scheduled programming.
Think about it:
If you're in school, you go on break.
If you work in retail, you get a chance to pick up extra shifts.
If you work in the entertainment industry, most of the formats flip to holiday themes.
If you work in corporate, you're attending all the parties.
I could go on, but you get my point.
It's also a great time of reflection, too. This year, I spent the first-time tracking all the content and creative energy I released into the world, either by myself or with clients.
As of October 30th, I completed the following:
105 webinars assisted – 55 of those I produced from beginning to end
44 motivational pep talks created and edited for a syndicated radio show
11 workshops conducted
8 blog / ebook contributions written for other publications
5 course lessons created for Moxie Nashville
5 features/awards received
2 podcast interviews completed
36 Moxie Mondays written
Note: This doesn't include all the ideas that I have written in my notes, google docs, and on random sheets of paper.

I was too tired to track November and December, chileeeee.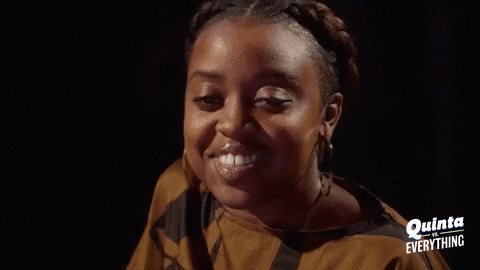 But in all seriousness, this year tested me in many ways, including my health. It was somewhere around my second round of speaking engagements that I said, "Hey, you're tired." But did I stop? Nah, I was having way too much fun! But trust and believe I got sat down by my body which gently, but sternly, reminded me that I'm not 16 anymore.
[irp]
This year I learned this:
Just because the barrier to entry for new opportunities is low, doesn't mean the demand for your energy and effort aren't still high.

(I made that bold for a reason – read it again).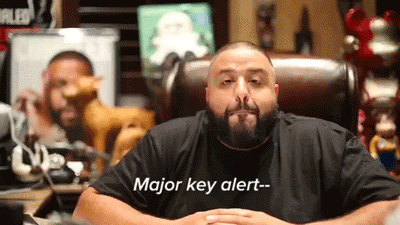 The homie Newton was on to something with his Third Law: For every action, there is an equal and opposite reaction.
So where does that leave a creative and talented unicorn like yourself?
This brings me to point #2:
It's your job to put accountability in place.
I share this with my amazing entrepreneur clients in our strategy sessions all the time, but wanted to also bring it to your attention too. Having accountability in place allows you the capacity to learn your limits and what you can realistically take on.
So I got a trainer.
And a financial advisor.
And joined a mastermind.
Now could I go to the gym myself, research the mess out of my future financial decisions, and make choices without consulting anyone? Of course! But, in exchange for that, it was costing energy, time, peace, and crippling me from using my resources effectively.
"Well, Vannesia – I don't have money for all that, so what should I do?"
I'm so glad you're asking all these questions!
Add accountability without subtracting from your bank account:
First and foremost, know that many deals go down without ever exchanging an invoice. Currency can come in the form of time, energy, product, or even a skill that you leverage in exchange for what you want. (Again, that's bolded for a reason…I know I'm preachin' in this blog right here!)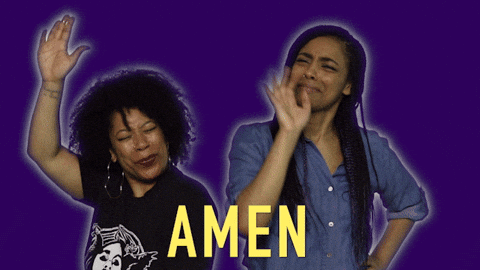 Secondly, critically assess your needs to see what you're missing so you're not solving the wrong problem.
I saw this in the music industry all the time. Radio stations would fly artists in for what we called a "promo date." Basically, no honorarium was given in exchange for the artists' performance because stations believed they had the exposure an artist needed. Additionally, the station would give the artist the opportunity to sell their product. The station would cover the cost for air, hotel, food, and ground transportation.
Here comes the accountability part.
A good artist manager would line up additional performances at churches and smaller venues in the market and charge the artists' regular fee. Additionally, the artist manager would often times return back to the station to squeeze one more day of hotel out of them (to which many obliged since they already had a room block).
Did you catch that? No cash from the station was given directly to the artist, but the artist still walks away with a plane trip, lodging, cash, and 2-3 additional bookings on the calendar because the correct problem was solved. The major expenses incurred were time and talent, two items that the artist is used to incurring anyway as a nature of their business (no band and background vocals were needed in this example!).
Add a little accountability spice in your life:
Tis the season for you to think outside the box, but only if you have the correct measures put in place while doing what you love. Accountability can help you do that and also help you say "No" without feeling like you owe anyone an explanation.
If I could, I would wrap this blog post in wrapping paper and place it under the tree in your living room. But since I can't, I had to just place it on the blog! You have the brain power and wit you need, sometimes it just takes slowing down to see how it all plays together.
I hope you have an amazing Christmas and spend time with those you cherish the most!
Always Speak Life,
Vannesia