JUICE
Clout.
Weight.
Skill.
Talent.
Influence.
The Juice can be defined in many ways, but trust me, you have it.
This message is a reminder – partly a reminder for you, but also a reminder for me. Yes, I'm including myself – don't judge.
Hey, just because I grab mics and host training sessions doesn't mean that I don't second guess myself. I can get in my own head just like you can get in your own head. I even have the nerve to complain to God and wonder why He wired me with big goals and dreams that can feel more like a burden than a blessing.
Every once in a while, the same God who allows me to throw my temper tantrum (for a limited time, let's be honest) will let me stumble across something to remind me of who I am. Not only are these reminders helpful, but it also gives me a sneak peak of who I am evolving into. It's during these edge snatching moments that I have to remind myself that, "I got the juice."
Reminder: Timing is everything
Trust me, I've still got the juice. I just don't squeeze it as often – Instagram Proverb
Leave it to the 'gram to accurately synthesize what this blog is about. I would argue that if you have the juice now, you've possessed it all along. Sticking with this same analogy would lead one to conclude that there are critical seasons that must take place in order for your juice to be served at its best.
Translation: the ripeness and readiness of your juice is contingent upon the season that precedes it. (write that down)
Let's go back to your past…
Have you ever taken a look at your old writings, songs, drawings, or business ideas?
What did the nine year old version of you create before you bought into limitations?
Do you notice any patterns or signs leading you in a specific direction?
Here's some context: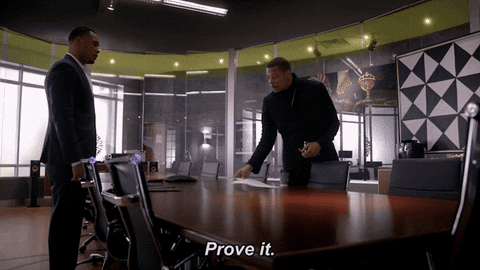 Scenario #1: While decluttering, I once found an old class assignment I completed 7 or 8 years ago. It was a brochure designed for the company, 88 Keys Productions. It was a full service management and production company with offices in Los Angeles, Atlanta, Chicago, and London.
This 6 panel brochure touted a full client roster of Grammy award winning artists, production and management services, and even had an accompanying letterhead to match.
Although it was completely made up, it was actually pretty good! This was an assignment for my entrepreneurship class, and clearly I didn't hold back on my imagination.
Years later, after securing my job in my dream industry, I went on to start my own online agency. Did I ever imagine quitting a job to freelance finesse? Never, but the entrepreneurial juice was already there.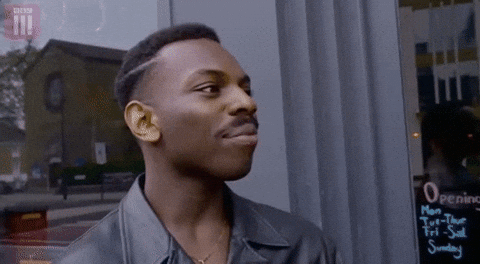 Scenario #2: While searching on my computer for an old interview, I saw items from my first few side gigs and post college jobs. I read marketing plans with fresh ideas and "new" data for using email marketing to create a buzz and tapping social media influencers to sell product…you know before that was a thing.
I saw old designs from some of my very first clients before I ever had a logo; back when I was too scared to hear feedback and my PC had an outdated screen that limited the color pigments on the display. I looked at them with fresh eyes and was shocked at how relevant and sleek they still looked today.
I thought I was never in touch with my creative side, but by looking back I see I really dabbled in marketing all along (it's a set up!)
The Bottom Line Is This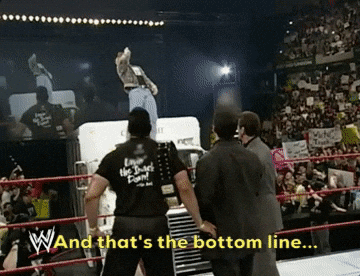 There are always blues clues that point us in the right direction of where we're supposed to be in life. I learned that I'm a creator and a creative. I'm a visionary and an executor. I can think it and I can do it. Did I know what that would translate into blogging, speaking, consulting, and more. Nah, not at all. Hindsight is always 20/20 isn't it?
I could go on and on about many of the signs that pointed to what was predestined in me all along, but that's not what this is about. This is about you.
Choosing Purpose above Perfection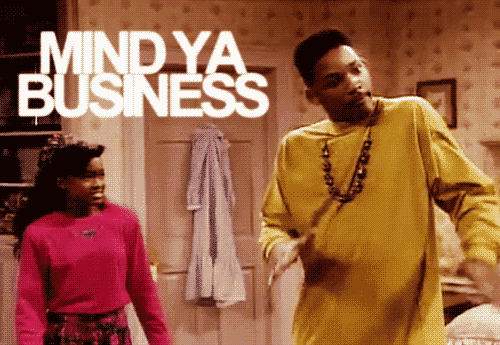 Do I think that everyone needs to start a business or create a passion project? No. It takes a lot of work….a lot of work.
However, do I whole heartedly believe that you are on this earth to fulfill a purpose? Yes.
It's up to you to figure out what that is – and figuring it out is honestly half the fun. Even if it's changed over the years, that's okay too. Even trees let go of dead leaves each year, so we can too.
Don't worry about the curated images of perfection across your social media feed. Mind your own business (or businesses depending on your entrepreneurship tolerance).
Take a lesson from your past and allow yourself to come to grips with the fact that everything you need, you already have.
The creativity is there, but it might need to be tapped with discipline. The skills are there, but they may need to be honed by a mentor. The vision is there, but it may need to be jumpstarted by a renewed work ethic.
Whatever "it" is, know that you can do it. And never ever forget: You got the juice.
Always speak life,
Vannesia