You don't need to be an Influencer to have influence
Internally, I've had this thought for a long time. Yet, no matter how much I think I'm screaming it out loud, it's as if I'm whispering in a storm.
Disclaimer: This is not a blog to bash Influencers. Influencers have been an integral part of my marketing wins and I believe they work their buns off. They brilliantly create, monetize, build, and protect their content at the risk of being taken advantage of by corporate giants. I happen to be friends with some really dope ones and get to see what goes into it first hand…it's a lot to handle.
Conversely, this is not a blog to bash marketers who leverage and stretch corporate dollars on social media personalities. Paying money in exchange for product endorsement and audience eyeballs is no more exploitive than placing Michael Jordan on the 1988 Wheaties box.

This post is for all the Creators in between:
Marketers who have to quantify their worth in terms of engagement rates and those who are fighting like crazy not to do so; authors who just want to write, but feel an intense pressure to have a robust marketing plan; musicians who keep singing for 12 subscribers on their YouTube page, even though their requests to, "comment, thumbs up the video, share, and subscribe," seem to go unheard; and entrepreneurs who just want someone to actually see their organic posts on Facebook.
(What a radical idea, right?)
If you don't see your creative category listed, don't worry. It can be for you too, just fill in the blank.
I'm hoping this series will be a reminder for my millennial peers and our succeeding generation. We have to be careful how much authority we give algorithms.
Twitter Fingers Don't Lie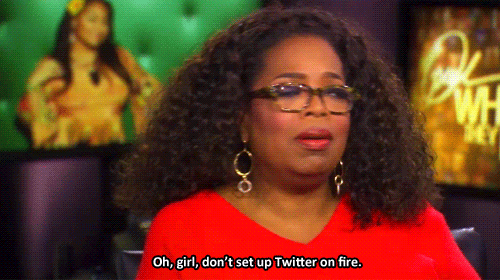 I'm not sure when this notion first started brewing in me about the difference between influencer and influence, but seeds have been planted over the past few years. As someone who lives in the marketing world every day (and loves it!), I've seen how apps have given access to people that normally would have been denied it – especially people of color.
For example, the tragic loss of Trayvon Martin was a trending topic on Twitter when I was in college. With one click, I could find out the facts the news wasn't sharing. Additionally, I first found out about the horrific passing of Mike Brown on Instagram. Right in my hands, I saw an uncovered, lifeless body of an 18-year-old teenager. As if those events weren't jarring enough, the subsequent deaths that followed were all documented and showcased online…right on my iPhone.
While this unbelievable amount of negativity was permeating through my screen, there was something beautiful occurring simultaneously, as if in a parallel universe.
Brands like Blavity and Revolt and people such as DeRay Mckesson and Karen Civil were "popping up" to report facts and opinions, just like CNN. They were even appearing on CNN because of their authority on various subjects and influence in various spaces.
Vine stars like King Bach were landing Netflix deals and securing Producer credits.
YouTube sensations like Evelyn from the Internets, Issa Rae, Emmanuel Hudson, and Spoken Reasons went from computer screens to big screens with movie cameos, HBO deals, keynote conference slots, and improv shows.
#LinkInBio
Underground was becoming mainstream and people my age were making money just for "cutting on a camera."
The leveling of the playing field was happening in real time. The word "Influencer" popped up in bios and brands partnered with 10-year-old YouTube stars to reach wider audiences. Words like "monetization," "viral," and "content" kept spilling out of my mouth in meetings as I organically grew my employer's brand by the tens of thousands.
What a time to be alive.
When I first started consulting, I kept hearing the same question, "Vannesia, how can I get more followers?"
I would give general tips, but always wondered why everyone asked for more followers although they didn't take care of the ones they had?
It finally hit me: People were confusing Influence with Influencer.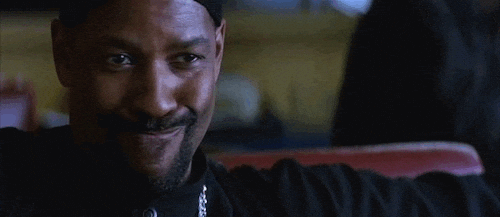 The Social Media Bubble
We are having the wrong conversation in digital marketing and it's because of this Social Media Bubble.
There are 53 Billion search results for the coveted query How to become an Influencer due to what we are witnessing which each scroll. Opportunities that were once reserved for the Juilliard graduates and professional athletes are being handed out to everyday people.
Social media marketing is a business and investors are paying dollars for a pretty hefty ROI. It is as if someone struck a match and the wind from the #FyreFestival fanned the flame.
[Tweet "Social media can make us confuse #influence with #influencer" – @vannesiadarby"]
The Reality
Mark Zucherberg is the Steve Jobs of the social media world, acquiring Instagram, snatching Snapchat's interface, and curating our content. Facebook is dishing prime digital real estate to the pay-to-play participants. Purchasing followers has become the norm and "social media marketer" is its own career field.
Similar to the last decade's housing bubble, our digital world is inflated, but what will the damage be and should we even care?
Related: Buzzfeed, one of the world's largest digital media companies,
laid off 15% of its employees in January 2019 partly due to 
Facebook's algorithm change. Read more here.
Whether or not you care is completely up to you. I say that because the world still exists outside of the instant gratification nation found in the internet (it's just a little delayed).
Either way, the same technology that keeps us informed is establishing opportunities for Creatives like never before. However, how you leverage your influence has little to do with what social media platform you're using. Here's the truth:
You don't need another platform.
You already have a platform. 
You

are

the platform.
Get that. I'll see you in Part II…
Always speak life,
Vannesia