You don't have to be like anyone else.
You don't have to copy what everyone is doing.
You don't have to keep up with what's trendy.
Trust me, I get it and I'm not telling you anything that I don't tell myself.
I'm not immune to squirrel syndrome. You know, becoming so distracted by everything that's around you that you don't make a decision.
I deal with it too.
[irp posts="1905″ name="You belong here, no matter what the Imposter Syndrome voice tells you"]
But somewhere, tucked deep inside, I remember why I started blogging, creating videos, and even what brings me back to your inbox every week.
I was born to encourage those high performing rock stars like you.
Those who always felt a little off, different…the unique misfits and rebels of the world.
Even in my consulting sessions with business owners, I have to remind them that even the best strategies work even better when combined with their unique gifts and perspectives.
Don't believe me? Here's an example:
I was watching a video of this worship song by Tasha Cobbs-Leonard…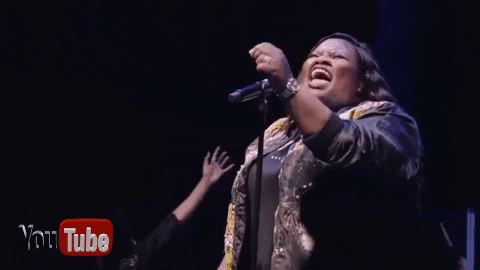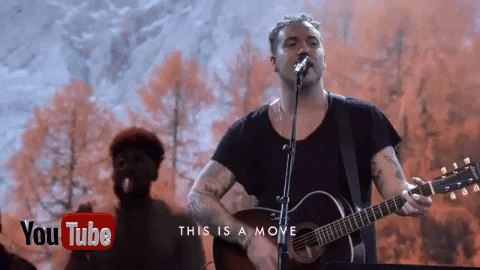 Tasha's video was uploaded a month before Brandon's.
Tasha has 6 million views and Brandon has 1.2 million views.
To the untrained eye, it may look like Brandon's video is "behind."
However, I took a look at the comments….
There were fans of Tasha who never heard of Brandon and fans of Brandon who never heard of Tasha.
And the real kicker? They co-wrote the song together.
Both artists are getting paid for writing and performing the song.
7.2 million people have heard the same message and were ministered to through song.
And really, that's all that matters.
Take a lesson from YouTube, my friend.
Know that you're not "behind" either.
Your message is going to reach your people.
[Tweet ""You don't have to copy what everyone is doing. You don't have to keep up with what's trendy." – @vannesiadarby"]
I know it's hard when it seems like you're working tirelessly to sustain whatever it is that was birthed inside of you while others appear to be doing it with less effort.
But trust me, your gift is needed and you're the only one that can do it.
Dust yourself off and continue to work; but this time pull from a place of grace, not grind.
Always speak life,
Vannesia